Lorraine Hartik: Remembering Sister Elizabeth Kenney's Words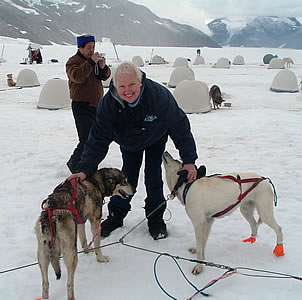 When I was 3 years old, we lived in Minneapolis, Minnesota, when I came down with a raging fever. When my feet arched back to touch my head, my parents took me to the nearest hospital, where Sister Elizabeth Kenny had just arrived from Australia to share her techniques with others on dealing with polio. I was put into an isolation ward and did not see anyone from my family for several years.
During that time I was one of two patients who Sister Kenny used to demonstrate her techniques to doctors. I remember the masked figures in a large semi-circular room and the spotlights. I remember the smell of woolen blanket strips put into boiling hot water in washing machines and wrung out before being wrapped on misshapen limbs, which were twisted and turned and manipulated. I remember it now after being hypnotized as an adult because the memories were too traumatic for me for years, and I'd remember them only as nightmares.
We moved to California, where after much work, I was able to walk without crutches or braces by the time I was in junior high school. I finished school there, joined the Navy (I was even on the drill team!), and used the G. I. Bill to go to college before working for 40 years in education, while continuing in the Navy Reserve. In my last years working, post-polio symptoms set in, which I attributed to aging. But after a routine physical with my doctor, he referred me for further testing to a neurologist, who diagnosed me with post-polio syndrome.
By this time I was using a seated walker at work since I worked at a large campus and was having difficulty getting around it without help. Students helped me accept the need for help by naming my walker Handy Dan. I also put a horn on it so when I came around a corner I didn't bump into anyone. My work as a school counselor at that time necessitated my travel throughout the campus. It helped my type "A" personality accept that I could still function with limitations.
Now I am retired and have had surgeries on both legs so that I can get around with limited help of a cane. So there you have it. I remain active by volunteering for two different organizations and whenever. My doctor who understood post polio is no longer there, and the new one leaves me with the feeling that I am a dying breed, but I am persevering on my own as well as I can these days with the memory of Sister Kenny's words still ringing in my head: "You can and will walk." So I am, as long as I can, with minimal assistance, and a positive outlook.
— Lorraine Hartik