John Bryan – Takes Life as a Challenge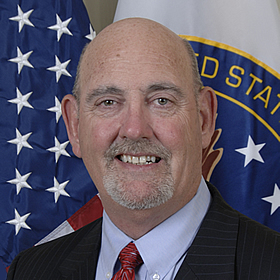 I became very ill in early July, 1959 at age 12. I was playing baseball during a night game and became very woozy when rounding first base after a single. The next morning I awoke with a terrible headache on the top of my head, feeling as though someone was drilling into my brain. Three doctor visits in the next three days all ended the same way, with the old country doctor stating I had strained myself putting up too much hay (we farmed in Nebraska). On the fourth day, I did not have the strength to turn on the water faucet so the folks took me to a younger town doctor who immediately stated I had polio and that I had to leave for a big hospital in Lincoln, Nebraska immediately. What I really remember about that doctor visit was a nurse trying to get a blood sample, but there was no circulation in any fingers even though she stuck each one about five times, then rubbed my fingers to try to get blood flowing, but she never got a drop.
I remember nothing of the next couple of days until I was rolled on my side for a spinal tap. Then a doc came into my isolation room and told me I had to learn body alignment which meant lying flat on my back with no pillow in case serious paralysis set in. Sister Kenny method hotpacks with wool & cotton blankets soaked all bedding a couple of times a day. I remember lying in bed wondering if I was still going to be accepted by the kids in school and the neighborhood. I went through all the soaking in warm, swirling water and the painful bending and manipulation by the physical therapist. Finally, after three weeks I was moved to pediatrics where another doctor scared me by telling me the future held crutches and braces and staples being inserted around my right knee cap to impede growth so the left leg could catch up. As soon as he told me that I was determined to learn how to walk again! When alone, I sat up in bed and very shakily held onto the wall as I got out of bed and tried to take a few steps to the bathroom. After a few days I was walking the hallways like Frankenstein. I spent only two months in the hospital and had a year and a half of physical therapy.
A little over six years later I enlisted in the Army in February of 1966, talking the Army doctor into accepting me after he had initially disqualified me from service because of physical limitations. I retired from the military as an Army Reserve colonel forty-one years later. I have been told many times that I am a classic, very strong Type-A personality. I have taken everything in life as a challenge, proving to myself and others that I could do the same things as everyone else.
Lately, the physical grind has caught up to me. I have been diagnosed with myasthenia gravis, both types of sleep apnea (I have a bi-pap machine) and limp noticeably. I have had ortho surgeries on my back and shoulder. How much of the physical weakness comes from the fact that I'm 63? How much stems from the fact that I have several serious maladies? How much can be attributed to polio? I don't know but still consider myself extremely lucky.