Quest for Knowledge Leads Survivor to Start South African Support Group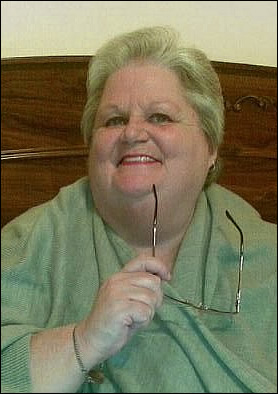 My name is Cilla Webster and I am a South African polio survivor living with PPS. I got bulbar polio in 1952 and was rushed to Wentworth Hospital in Durban and placed in the iron lung. The first orthopedic surgeon who operated on me said the operation was a failure because of the nature of my disability and that I was a hopeless case.
I remained a "hopeless case" until meeting Dr. Fred Hedden, an orthopedic surgeon who'd been to the USA and studied both the Grice operation and Hammington Rods. I had the Grice operation in 1958 and lived a very successful life for more than 20 years.
Fortunately I'd been trained in the secretarial field so I was always employed and provided for myself. All that changed in 1982 when my health became impossible to cope with. In 1997 Dr. Hedden diagnosed me with PPS and referred me to a neurologist. This started me on the road to discovery.
I had been incorrectly diagnosed for many years with a variety of bizarre diseases and also discovering that there were few neurologists with a basic knowledge of PPS, if they had any. The ignorance and lack of interest in PPS resulted in me starting the Post-Polio Network RSA (originally The Post-Polio Syndrome Support Group) in 1997. The network assists all African countries with support and information and receives queries from the Muslim countries as well.
We do not receive any funds and are unable to meet as a support group as the crime in South Africa is too bad and people fear going out at night, however, I am available 24-hours a day to assist others. Our web site is http://www.postpolio.co.za, where you can also download our latest newsletter if you do not have it e-mailed to you.
There are many problems in South Africa because of the lack of interest in PPS by the medical field. Pulmonologists refuse to believe that the diaphragm muscles can be affected by the initial polio. They have no reasonable explanation for why they think the poliovirus has bypassed the diaphragm, but refuse to entertain the subject.
Neurologists are just too busy to be bothered and if they do have a basic knowledge of PPS then they're not interested in learning any more than what they know. It leaves us all with very limited access to medical and physical needs, this includes motorized wheelchairs for those of us with paralyzed legs, short arms and/or diaphragm problems.
I have been housebound on my bed since the 7 September 2009 when my motorized wheelchair motor blew up. Since then I have constantly attempted to have it replaced by medical aid but have not been successful so far. We have the same twenty-four hours as everyone else and what we make of it is up to us. I choose to be proactive and make the most of what life has given me.
Tell Your Story!
Share your personal PPS story either on video or in writing. To learn how, click here.